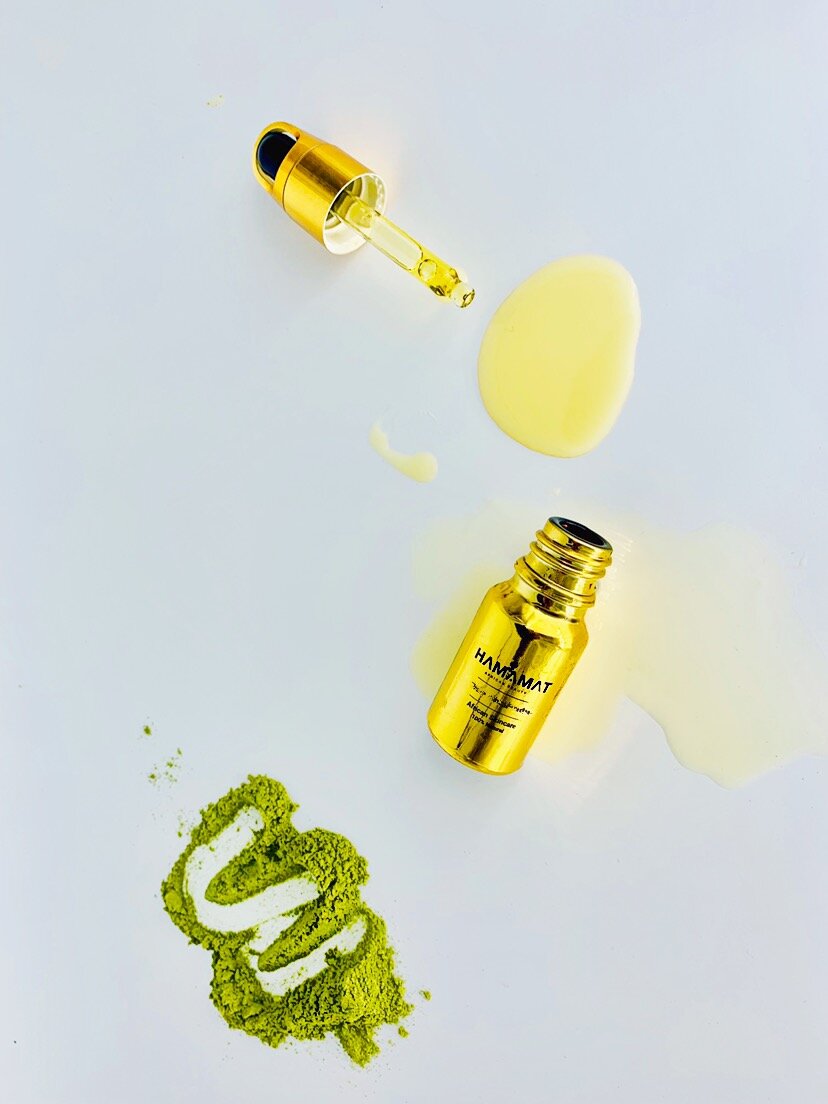 Moringa oil
Moringa is Africa's miraculous plant because of its countless health properties. Unlike many other plants, the moringa tree is completely useful with everything from its leaves, flowers, pods, and seeds all being suitable and nutritious for human consumption.
Apart from healing the body and soul , moringa seeds also purify water .

Our Moringa oil is freshly handmade to retain its nutritious and powerful anti-inflammatory, antioxidant, and tissue-protective properties among many others.

Moringa plant is called the tree of life because it contains a group of 90 nutrients ,antioxidants ,amino acids , minerals and vitamins for a healthy face.
Our Freshly handmade moringa oil formula will soothe, heal and moisturize your skin as well as visibly reduce lines and wrinkles .

USE :
Use morning and night on clean skin.
Gently massage a thin , even layer over face and neck until fully absorbed .

ingredients :
Freshly handmade PURE moringa oil .

Shop our New Moringa oil for free NOW!
OUR freshly handmade moringa oil is not available for purchase until oct 3rd 2019 ,
However shop it for free now when you preorder any package $50 and up .
if you use code BIRTHDAY at checkout , this means you will get our new Moringa oil for FREE but orders will Strat shipping - 3 rd October 2019.